How to BFN Fusion
With BFN Fusion, Big Dutchman launched a unique solution for the digitalisation of farm data in 2021. Just a year later, the German livestock equipment supplier has already made customers from more than 21 countries very happy, i.e. literally everybody who uses BFN Fusion: the digital platform has certainly been well-received!
Would you like to find out what's been going on since the launch? Would you like to learn more, and what BFN Fusion is all about? Find the perfect video below – including captions.
Hello and welcome to How to BFN fusion. My name is Annette and I'm happy to say I'm joined today by Simon. We of course met at the BFN Fusion launch. Lovely see you here and I'd love to know from you what's been happening since the launch.
Simon: A lot, really a lot. We have been very busy. So, first of all, we have been travelling worldwide, talking to customers. We have been introducing even more modules into the BFN Fusion platform. We have been introducing even more functionality into the existing modules.
And from where we came, with just a few test customers, we now have customers in 21 countries actually using the system. The most important thing to me there is that we get really good feedback from everybody who uses it. And when I talk to my colleagues in sales, they also say they have many more discussions with customers about going digital and they are very pleased that we can now actually really support them on this. So, all in all, I'm quite happy.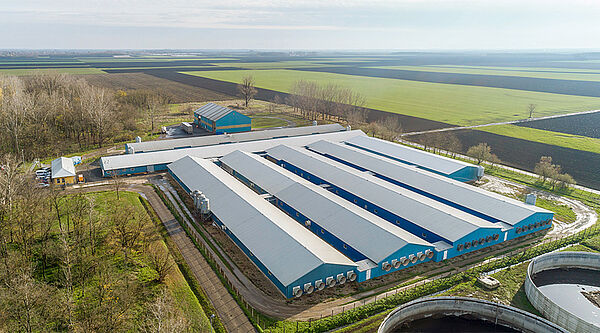 Annette: So, a lot of customers already in the picture, but I think a lot of people still aren't quite in the picture with BFN Fusion. Can you tell us a bit more about it? What exactly is BFN Fusion and who is it for?
Simon: BFN Fusion are the digital services from Big Dutchman, which help you to optimize and manage your farms in a better way, get the proper overview.
What it does is actually ensure that we get your farms connected, that we collect the data and make the data available in the cloud. On top of that, we have different modules that actually support you in managing better, so helping you to become more efficient.
And it does not matter whether you have one farm or manage multiple farms or need to manage an entire value chain. We can support you there.
And even customers who did not equip their farms with Big Dutchman equipment can be part of this. We will even be able to connect their farms.
So we have a wide variety of users here. We have the farm workers. We have the managers at the farm. We have managers at the headquarters. We have poultry experts, veterinarians, and we have people from feed mills, slaughter plants, using the applications worldwide.
A door to all digital services
Annette: So a multifold of users here, but how do they actually use BFN Fusion? What does it actually look like?
Simon: Yeah, I think we can have a look at the screen here. One of the first things that you recognise is that this does not say BFN Fusion immediately, it says My Big Dutchman. My Big Dutchman is Big Dutchman's customer portal.
As a customer, that's your door to all digital services from Big Dutchman. Once you are registered here, you can go in and manage your account. Look after all invoices, you can look for spare parts. You can look for documentation on our equipment. And you can even get some great deals in our webshop and of course you can also access the BFN Fusion modules application from here.
Application modules for more efficiency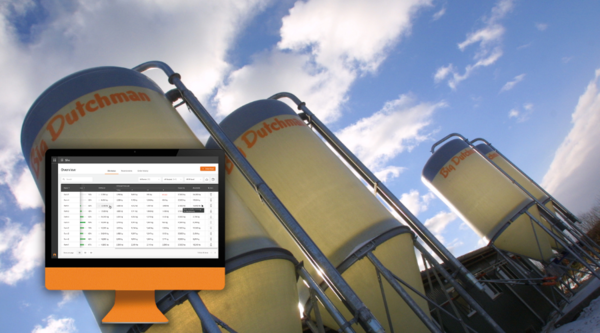 Annette: Okay, so can you tell us a bit – I mean, it looks very easy to use, but these applications, how are they even valuable to the customer?
Simon: I think first of all, it's about connecting, getting your data.
And then we have these different application modules on top, which help you become more efficient. I'll just do two or three examples here for you.
If we look at an application like Survey. Survey allows you to analyse your production in details, which means finding root causes to problems and thereby optimising. We have applications like Trend Warnings that looks after your production and tells you that you have an issue before it actually becomes a problem. We have Slaughter Weight Prediction, which helps you to predict the weight of your broilers days before slaughter.
And one last example, I know I've said only two or three, but I'll mention this one as well: the export. Sounds a bit techy. But what is important is that to make use of data, our customers need to get the data into their other applications, other systems to really make the data valuable. That's what the Export application is doing: it makes the data we collect available for other applications.
So that is just a few examples. And as you can see, there's way more to explore here.
Annette: So, I see we have a lot of different applications, and it seems a lot of advantages for the customer. Is this unique? Are there competitors who are doing something similar or in fact the same as what Big Dutchman is doing?
Simon: Of course, our colleagues in the business have their own strategy, and they are developing applications. So you can say kind of competing applications.
But what we see is that they take a different approach than we do. They have more of what I like to call the top-down approach. They start looking at developing really nice dashboards, really nice analytic tools. So you can say really nice colours and graphs.
We have more of a bottom-up approach, where we started focusing on actually getting the data from the farms into the cloud. They are on top of that, putting out the applications.
Furthermore, it is important that we decided from the beginning that connecting is not just about connecting and getting the data, connecting is also about supporting our customers with two very difficult things, which are connectivity from the farms and cybersecurity. So those two things are actually built in as a standard into our applications.
If we should wrap it up shortly, then I think our approach means access to data, real-time data from the farms in a well-structured way, where you can trust the data because they are valid, and they are filtered, and the connectivity is ensured. And finally, part of this is also making your farm as well as your data in the cloud secure in terms of cybersecurity. I think that is what sets us apart from the competitors.
Annette: Interesting what you say about the data, so really a fully comprehensive system that truly works. Thank you, Simon.
And with that we have come to the end of this video, the first in the introduction to BFN Fusion. If you'd like to follow the videos, then please do remember to subscribe and otherwise we look forward to seeing you again next time.
How to BFN Fusion: the video
---
---